Martha Chun, DMD, MSD
I chose the best profession in the world: as an orthodontist, every work day is spent improving the health and smiles of others so they flourish and thrive in their lives!
After 25 years of practicing, I still wake excited about the day before me. Each patient and their specific treatment plan, every visit tailored to the individual's needs, and — most of all — each person's unique personality, is fascinating. I appreciate the variety of my days and the laughter that fills them.
I love to see the excitement in patients when they notice the changes in their teeth. It is rewarding when a parent tells me their child is more social, happy, and confident with their improved smile. And it is equally as fulfilling to have an adult patient who is thrilled with their beautiful new smile and proud to show it off!
I was initially drawn to orthodontics as the blending of science and beauty, and the flexibility of treatment modalities to achieve perfect smiles. What I had not anticipated, though, was how much I would enjoy the strong connections that naturally evolve during the process.
I like getting to know my patients personally, and love all they share with me. It is a joy to hear of their activities and adventures, their latest interests and dreams — and to know they will carry their finished smile with them, confidently and joyously, wherever they choose to go.
Education and Professional Memberships
The field of orthodontics is continuously changing, especially in clear aligner therapy and the integration of digital technology. It is critical for me to stay at the forefront of these changes in order to provide patients with the most advanced care available.
Throughout the year I attend numerous conferences, lectures, and seminars. These offer opportunities to study the latest research and learn about emerging technologies and new methodologies.
I am an active member of the:
Newburgh New York Study Group
The organizations allow me to learn from leading researchers and practitioners in the specialty. They also offer a range of peer-reviewed journals and other publications that keep me up to date on the latest developments.
Beyond the Practice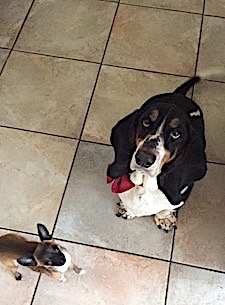 I grew up in Queens and have considered Orange County my home for many years. It's been the perfect place to raise my three daughters with my husband. I also have two rescue dogs, Pasky, our mini Basset Hound, and Tiki, our Chihuahua. Guess who rules the house? (Hint, it's the tiny one!)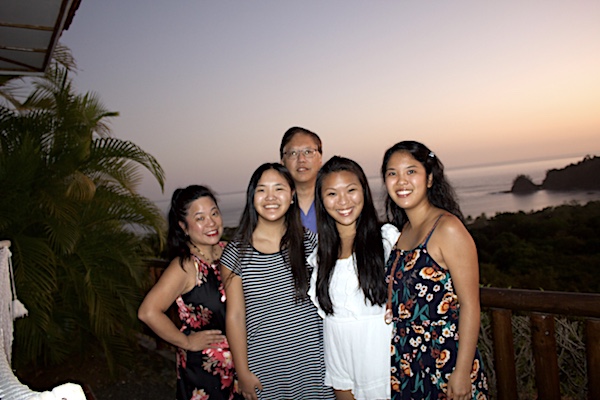 It's rare that I have much spare time, but when I do, I enjoy trying to grow edible veggies in my garden and then eating or cooking what I've grown. It has been a life saver: when there's no food in the fridge, the garden has provided meals for my family numerous times. I also like to travel with my family. The kids are great travelers and we love exploring new countries and cultures. I love languages and am fluent in English, Spanish, and Korean.