We recognize that all our patients are unique and deserve to receive orthodontic care that reflects their individual needs. Our experienced and talented team is committed to working with you and your family to create a comfortable, stress-free, and rewarding orthodontic experience every time you visit our practice.
We are pleased to welcome you and your family, and we look forward to working with you.
---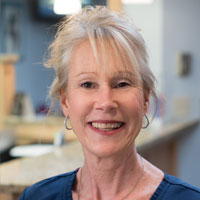 Laurie
Orthodontic Assistant
I like working with and getting to know our patients, especially the children. It's so much fun to watch each change during treatment, as their self-esteem grows and they develop greater confidence!
I assist Dr. Chun in the clinic: helping with all phases of patient care and taking X-rays, scans, and impressions. I started working in the field in 1979, am a certified dental assistant, and found my professional home with Dr. Chun and my teammates in 2010. It's a great feeling to be part of a team that's committed to excellent personal care.
Outside of work, I love the beach, hiking, the gym, and vacations. I have two wonderful children: my son is a police officer in Destin, Florida, and my daughter is a nurse at Orange Regional Medical Center. I have two beautiful grandchildren, Ryleigh and Jackson.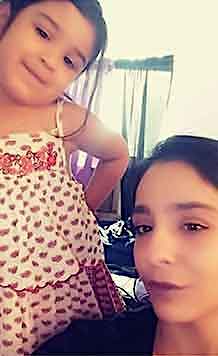 Paula
Front Desk
I feel lucky to work at the front desk, because I get to meet everyone and see each person change during treatment. It's incredible to watch people become happier and more outgoing as they grow to love their smile!
I welcome and check patients in, update paperwork, schedule visits, and handle various customer service tasks. I have worked in the dental field since 2006 and was happy to join Dr. Chun in 2015. This is a professional, easygoing office, where we're always laughing with our patients and each other.
I am the mom of two amazing children, Apple and Alijah. We have a rescue bunny named Gumdrop, a cat named Fluffy, and a dog named Maya. I love cupcakes and tacos, the color purple, and CrossFit.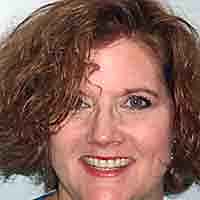 Kelly
Dental Assistant
I enjoy working with our patients during treatment. Seeing a person become more confident because they feel better about their smile is the best experience!
I work in the clinic, and assist Dr. Chun with a range of procedures while supporting our patient. I have worked in the field since 1977, joined the practice in 2017, and am a certified dental assistant, registered dental assistant, and licensed orthodontic assistant. I love working in a fun, positive atmosphere with a doctor and team that help people love their smiles.
Beyond the office, I am a mother of four children who have all had braces. I love all kinds of crafts and hanging out with my kids and husband.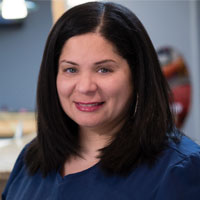 Daisy
Front Desk
I have been working in the dental field for 25 years and I love my job. I have been with Dr. Chun's team for 10 years. I value my position as I am the first person patients see in the office or talks to when they call. I love people and like to know every single face in the practice.
I am the mother of four beautiful children. Talia, Steven, Kiara and Ariel. They are my joy and I love being with them.
My hobby is creating hairstyles for me and my girls.